K9 CHEMISTRY
Forming Bonds, Creating Solutions
Training is all about bonds, and relationships.
My goal is to help you become the owner your dog deserves. My philosophy is to treat dog training as an education, not as a service. Dogs do best when there are clearly defined rules, regulations, limitations and structure in their life and there is calm, consistent and confident leadership to help them learn and abide by these practices. Most concerns can be addressed through the development of effective communication between us and our dogs. Obedience training is the conduit for helping your dog to understand your expectations. When the obedience skills are combined with the development of structure in the dog's environment we can help our companions to successfully live in our world.
It took me a while to find this passion.
Dogs have always played an important part of my life.   I grew up with dogs and as an adult have had 8 canine companions over the past 25 years.  With them I've participated in  numerous levels and styles of dog training including basic, intermediate and advanced obedience training classes, as well as Canine Good Citizen preparation and canine agility.
ills…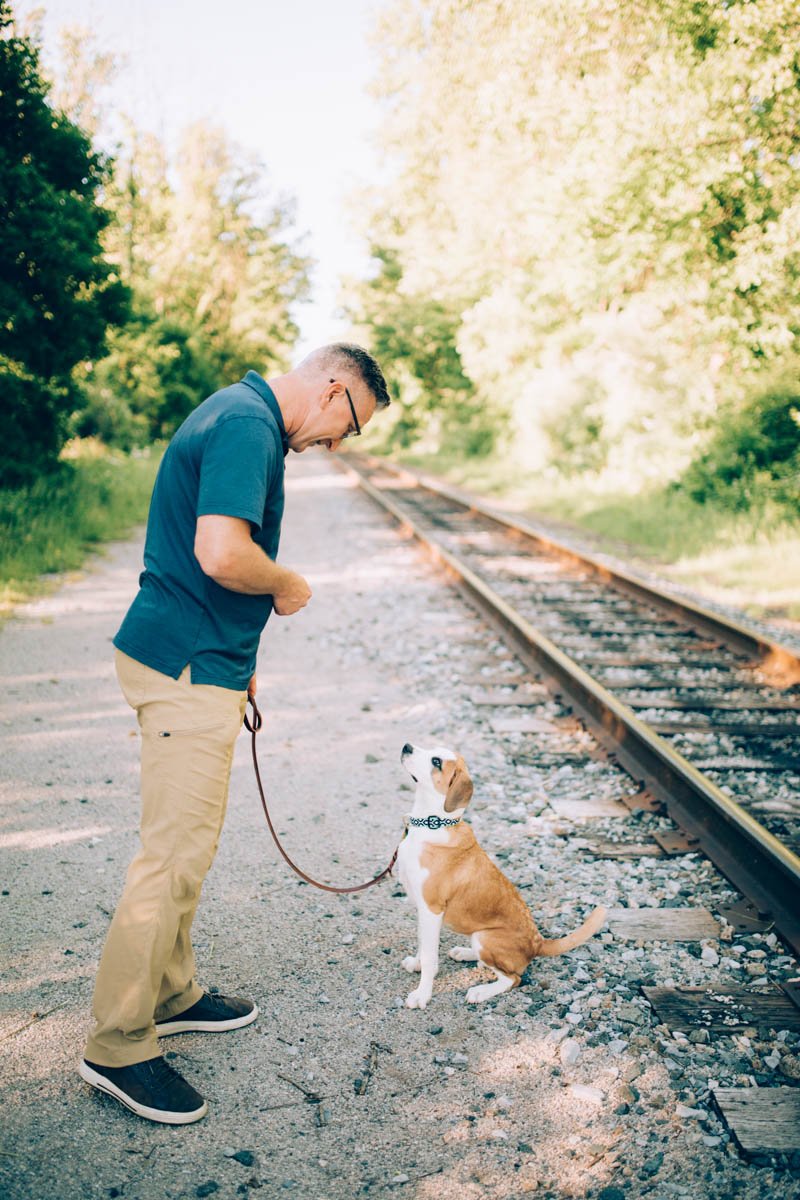 Questions?
Check out what's frequently asked…
What my clients have to say…
Ashley & Chips
I honestly didn't know what to expect from our 11 month old Great Dane, Chips, after the first board and train. I can say we noticed a difference in our every day life immediately! Our home is much more peaceful, and our toddler is finally feeling comfortable enough with Chips to pet him now. Can't give Ed enough thanks!
Joe & Bodi
I started working with Ed in 2018 while my puppy was a few months old. Working with Ed was fantastic. He's extremely passionate about his work and takes the time to help with any training needs. Ed's focus consists of not only training the dog but training the dog owner on how to handle the dog. Ed takes the time to make sure you understand the training techniques so you can duplicate them at home when the trainer is not next to you. I'd highly recommend Ed!
Kelly & Tanner
Ed is INCREDIBLE. He worked magic on my skittish shelter dog who had never been on a leash. By the time he was done, Tanner was a new dog. Ed was also the perfect combination of firm, patient, and kind. He respects dogs, and they respect him. I cannot recommend him enough.